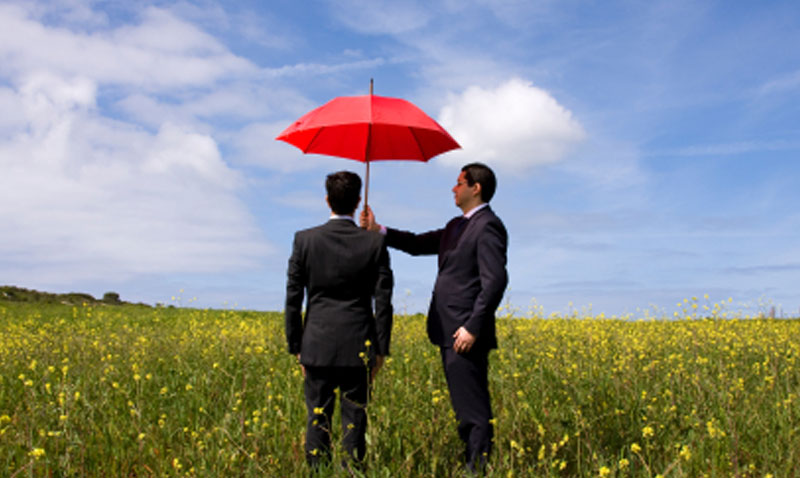 Umbrella Insurance
A guarantee of extra security when it comes to protecting your assets and sentimental items can enhance the serenity and calm that personal umbrella insurance can provide.
An umbrella policy offers Arizona residents the chance to decide what supplemental layers of liability protection are most important to you. It is simply a matter of deciding what peace of mind is worth to you. If your current insurance liability limits are consumed by your auto, home or other policies, an umbrella policy can provide you with additional coverage where it is most crucial, with a more preferable economic cost in regards to comfort.
The Fine Insurance Group can assist with this important consideration that can cover a number of situations, from accidents on any rental properties, to injury inflicted by pets, to fire that spreads to adjoining units or properties. An umbrella policy will safeguard your assets and future revenue in the event of the worst.
The policy can pay out on some claims that are not included in your other insurance policies with the unique ability to not just cover you but also your spouse and any family members living under your roof. In some cases an umbrella policy can also cover legal defense fees.
We offer a range of umbrella policy options that step in to offer an extra layer of defense to Arizona residents should your auto, home or other insurance run out. The right balance of coverage is unique to each policy holder and the Fine Insurance Group can discuss the right amount of assurance to meet your needs.
To find out how you can better protect yourself and your family's future with the correct level of coverage through an umbrella insurance policy please call to speak to one of our agents today. Taking the small steps today to make a proactive plan for your future will give you the peace of mind you need.