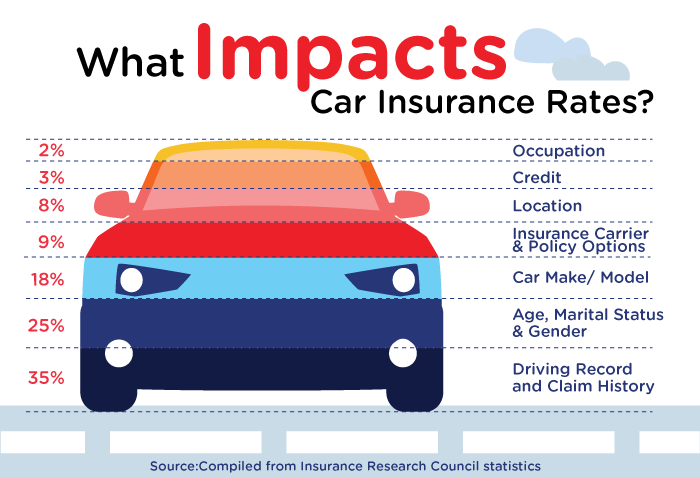 AUTO INSURANCE
If you have a car, you need auto insurance. In Arizona and Nevada, you must have liability insurance, through a company licensed in the state, to cover a minimum of $25,000 bodily injury ($50,000 for two or more people) and $15,000 (AZ) and $20,000 (NV) property damage. You are required to have this insurance before driving a vehicle in the state. You should ALWAYS have proof of insurance in the vehicle at all times.
Additionally coverages may include-Uninsured and Underinsured Motorist, Comprehensive, Collision, Rental Car, and Towing/Roadside. Every agent and every company will see FULL COVERAGE differently, so make sure you are specific on what coverages you are looking for and what you feel you need to be protected. If you would like an extensive explanation on what each of those (and many more coverages mean), please give us a call ANYTIME and we are happy to explain and educate, no obligation.
The Fine Insurance Group strives to research a policy that meets all your expectations, while being affordable and appropriate to your age, lifestyle, vehicle type and driving history. Our online tool can provide you a 'general quote' and will compare policies so you find the right one for you. Premiums can be highly variable, and the right policy for a 25 year old man driving a Prius might not be the same as for a 50 year old woman with a Cadillac, so just because your neighbor pays x-dollars, does not mean you will be the same. You may also be able to get a discount if you have more than one policy with the same company, multiple vehicles, or certain safety and anti-theft features, just to name a few.
If you are not comfortable with the online tool, you can also come visit us in our Sun City, Arizona office to discuss your needs and the policy and rates that are right for you.
Give us a call ANYTIME at 623.299.4960 or 1.888.FIG.INS1